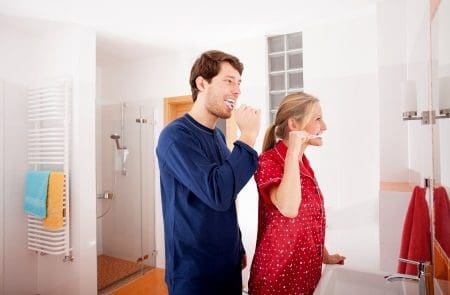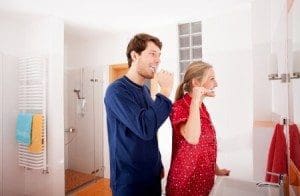 One of the most important things you can do to take care of your teeth is to brush daily. You've probably been told to do so for years. However, have you ever been told how to brush your teeth? Believe it or not, there is a right way to do it.
First, make sure you choose the right brush. A soft-bristled brush is gentler on teeth than a brush with harder bristles. Brush all around with circular motions and back-and-forth movements. Both motions used together are best. Also, make sure that you brush carefully along your gum line to reduce the risk of gum problems like gingivitis. Finally, brush your tongue gently.
Wait, though! While you might be finished brushing your teeth, it is also important to floss daily. Brushing will not always get the small particles that get caught between your teeth. Flossing is an important part of your daily brushing routine.
Brushing the right way will help you keep that beautiful smile. And remember that regular cleanings at your dentist's office are also an essential part of your oral care routine. All of us here at Suburban Essex Dental are dedicated to helping you maintain your teeth.