Teeth Whitening Services and Take Home Kits
We understand that there's nothing more devastating to your confidence than discolored teeth. That's why we offer teeth whitening consultations and in-home teeth bleaching kits to help you win back your trust without damaging your teeth.
There are many teeth whitening products and services out there, ranging from over-the-counter and prescription to professionally administered services. But, they're not a one-size-fits-all solution and don't work for everyone, or they're just clumsy.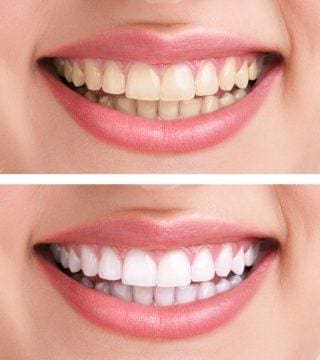 Custom Teeth Whitening Kits
At Suburban Essex Dental, in West Orange, New Jersey, we offer an in-home teeth whitening kit that is a combination of many of the top bleaching options out there today.
Each kit includes custom-made, clear flexible bleaching trays that are created based on a mold of YOUR teeth and are designed to fit your teeth perfectly. This helps increase comfort and ease of use across the board.
Plus, the kits include an array of teeth whitening agents that vary in strength to help minimize sensitivity and maximize comfortability.
When you purchase a teeth bleaching kit, we also offer professional supervision and checkups to ensure that you receive the greatest level of whitening while maintaining the integrity of your teeth.