Complete Oral Cancer Screenings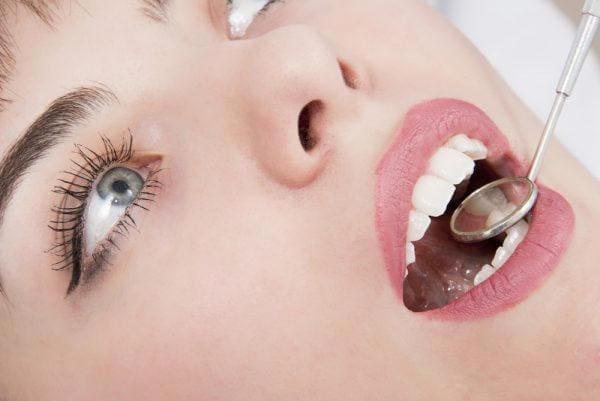 Do You Know about The Big "C"?
The big "C" word is always scary, but with regular oral cancer screenings, you can ease your mind and be sure of your current bill of health.
Oral cancer can manifest itself based on your habits, such as excessive use of tobacco or alcohol. However, adults with a poor diet can also be susceptible, so having regular oral cancer screenings is vital to maintaining awareness.
Suburban Essex Dental, located in West Orange, NJ administers quick, painless oral cancer screenings, and we recommend that screening is performed regularly at least every six months. Typically an oral cancer screening is performed at the same time as a regular checkup or teeth cleaning, but if you have not had a routine cleaning or are experiencing symptoms, call us right away.
What Are the Symptoms of Oral Cancer?
Oral cancer can begin to show itself in several subtle ways that you may dismiss as caused by stress or tiredness. However, these small symptoms can often lead to something much more than simple stress and should always be reviewed by a professional.
If you're experiencing any of the following symptoms, do not hesitate to call for an immediate oral cancer screening.
How Can An Oral Cancer Screening Ease My Mind?
Whether you feel like you may be at risk for oral cancer or not, a screening can be the best way to put your mind at ease and get into the habit of having regular checkups.
During your oral cancer screening, your dentist will visually and manually check your mouth and the surrounding tissue for signs of cancer. This can be done as an individual cancer screening appointment or as part of your regular, bi-annual dental checkup and cleaning.
By being proactive about oral cancer screenings and regular checkups, you and your family will develop healthy oral hygiene habits and knowledge of what a healthy mouth looks like.
Have peace of mind and schedule your oral cancer screening today and become part of the Suburban Essex Dental, West Orange, New Jersey's long list of happy patients.