Dental Sealants Safeguard Childrens Teeth
Healthy oral hygiene habits can take some time to be established in young children, and sometimes a safeguard must be put in place to ensure that their teeth are safe.
Once your child's permanent molars come in, we recommend that dental sealants be applied to ensure that they do not develop cavities.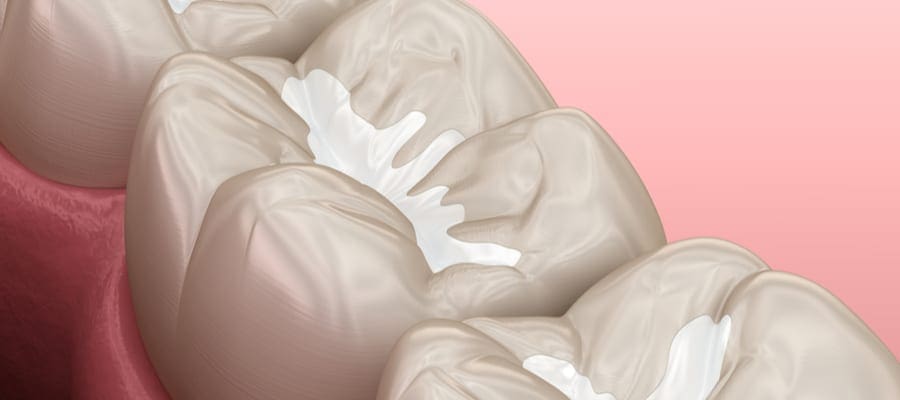 What Are Dental Sealants?
Your dentist will apply a thin plastic coating to the chewing surface of your child's molars that fills in the grooves to block food and bacteria from settling in and causing decay.
Dental sealants are 100% effective in reducing early cavities in your child's back teeth and improving overall oral health.
Benefits of Dental Sealants
Asking your dentist to apply sealants to your child's teeth is the perfect opportunity to allow healthy habits to form without compromising their permanent molars in the process.
To learn more get in touch with us today.