Custom Sports Mouth Guards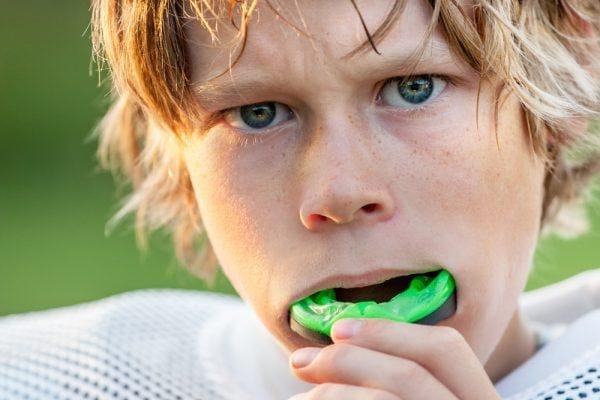 Why Are Sports Mouthguards Important?
A customized sports mouthguard can help protect your teeth and tongue in the event of a collision of any sort. Add an extra layer of protection when you or your young athlete are out on the field.
At Suburban Essex Dental, in West Orange, New Jersey, we use PlaySafe® sports mouth guards, which are suggested for amateur and professional athletes of all types. Wearing your sports mouthguard can help prevent lost or fractured teeth and allow a player who wears braces extra protection.
Easily Customizable and Ultra-Comfortable
Each PlaySafe® sports mouthguard is customized for you by your dentist. After an impression is made of your mouth, the mouth guard is created in a laboratory using a super durable and comfortable laminated ethyl vinyl acetate material.
Because each mouthguard is custom made for you, they're much more comfortable and offer a better fit than the traditional boil-and-bite options. Plus, they're available in six different levels of protection and available in lots of fun colors! With a PlaySafe® sports mouthguard, any athlete is not only protected but can also express their own personality!
No matter what age you are or what sport you participate in, having a professional custom sports mouth guard is crucial. Even if your particular sport isn't very rough, accidents can happen.
For more information about our sports guards or to schedule an appointment contact us today. We look forward to seeing you in our friendly and comforting West Orange NJ dental office.