Dental Bone Graft For Teeth
No matter what state your current health is in, having a solid foundation bone graft for your teeth is extremely important.
Sometimes when a tooth is damaged by infection or trauma, the bone surrounding the tooth is damaged. When this is the case, your bone must be repaired before an implant or restoration can be performed. This is where dental bone grafting comes in.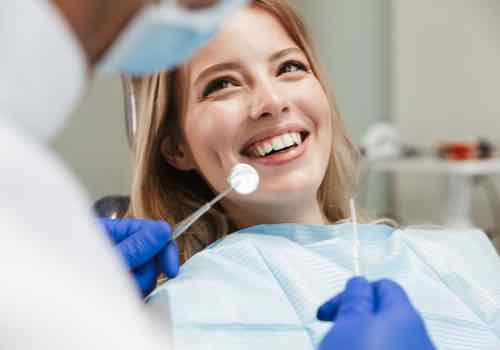 Tooth Damage, Infection Trauma?
What Exactly is a Dental Bone Graft
A dental bone graft procedure, called an allograft, is performed almost immediately after the extraction of a damaged tooth. This helps prevent additional bone loss in the area and makes a dental implant easier and safer to complete.
When a dental bone graft procedure is performed, donated bone is used in a socket graft and requires two to four months of healing before an implant can be placed.
Bone grafts can be used for a single tooth extraction or in the instance of several teeth being missing. The amount of bone grafted depends on how long the tooth has been missing or has been infected.
If you're concerned about possible bone loss or are curious about your upcoming dental procedure, please give us a call or fill out our contact form to get in touch with us today.