NJ Monthly Top-Rated Dentist For Livingston Residents
Are you looking for a great dentist with decades of experience in Livingston, NJ? Dr. Paul R. Feldman, DDS has repeatedly been acknowledged as a top-rated dentist by NJ Monthly. Find out more about this experienced dentist and how you can benefit from the services of Dr. Feldman and his team.
Top-Rated Dentist by NJ Monthly
NJ Monthly, an online magazine featuring NJ professionals, has acknowledged Dr. Feldman as a top-rated dentist for 2019. This marks the ninth consecutive year that the dentist has received the designation, showing a continued commitment to high standards.
Practicing out of an office founded by his father, Dr. Bernard Feldman, in 1943, Dr. Paul Feldman uses modern techniques to treat patients of all ages. With over three decades of experience, he has an innate sense of how to help customers relax and feel at ease. The knowledgeable staff runs the office efficiently to minimize wait times and delays, which clients appreciate.
About Dr. Feldman
Dr. Feldman received his credentials at the University of Pennsylvania School of Dental Medicine and completed a residency with Newark Beth Israel Medical Center. Always searching to advance his knowledge and qualifications, he has completed advanced training in periodontal, cosmetic, prosthetic and implant services. This gives him the extraordinary range needed to handle everything from checkups to implants.
Dr. Feldman is always ready to invest in new technology that can help him diagnose and treat clients and improve their oral health. In 1989, Dr. Feldman received a Fellowship in the Academy of General Dentistry (FAGD). He also gained implant expertise during a 2-year Preceptorship with the Hospital Center of Orange (HCO).
About Suburban Essex Dental
Suburban Essex Dental provides preventive dental care such as checkups and screenings, cosmetic dentistry, restorative services such as implants, crowns and bridges, and oral surgery. With a broad range of services, there's rarely a need for patients to go elsewhere for their dental care needs.
Under Dr. Feldman's leadership, the practice has added a number of technological services to improve the patient experience. These services include the following:
From the front desk to the dental assistants and hygienists, most of the staff have been together for many years. There is a family-like quality to the office that permeates the office and helps new and existing patients feel comfortable and at home here.
Set Up an Appointment Today!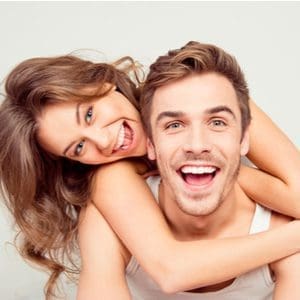 With a tradition of high-quality customer service he learned from his father, Dr. Feldman uses cutting-edge technology to provide the best dental care possible for his patients. Feel free to contact us today for more information about our services or for answers to your oral health questions. New patients can make an appointment online within seconds or call 973-669-0500 so that our friendly staff can set one.
We have put in place the protocols needed to keep our dental office environment safe for both staff and patients. Click on our website link and navigate to the top right where you can click on COVID-19-Alert to view our protocols. From there, also in the upper right corner, you can click on Schedule Virtual Consultation to set up an online appointment. You can learn more about what an Online Dentist Appointment and Consultation is and How Dental Care is Made Easy, just click here.
Our office is located in West Orange NJ. We provide expert dental services to residents of Livingston NJ and far beyond.
You can also check out our fabulous 5-star reviews. They keep coming in on a daily basis as we continue to provide the utmost in dental care for all of our Livingston NJ patients.