Why Choose ClearCorrect Invisible Aligners?
For so many years, people who wanted to align their teeth had to deal with a give-and-take. In order to get the smile they wanted, they had to sacrifice their smile for months or years with metal braces.
While medical technology has made huge strides in saving lives, it's made great progress in saving smiles too. One of those advancements is the ClearCorrect clear braces system.
Find out if ClearCorrect aligners might be the answer you're looking for.
What Are ClearCorrect Braces and How Do They Work?
ClearCorrect braces are clear plastic braces. Each aligner pushes your teeth one step closer to the end result you want. By the time you are finished with the aligners, you will have straighter teeth without ever needing metal braces.
When you start with your ClearCorrect aligners, you will receive a series of them. The first one will move your teeth slightly toward the position you want. When your teeth get used to that aligner, you'll switch to the next one and so on.
The general process of moving your teeth one step at a time is the same as it is with traditional braces. However, instead of adjustable brackets on your teeth, think of each aligner as the next "adjustment" in your process.
What Are the Benefits of ClearCorrect Braces?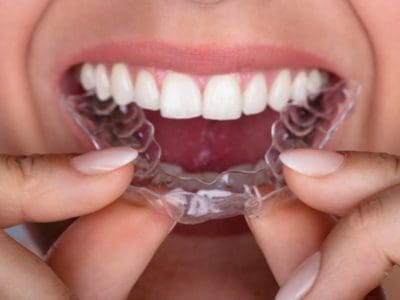 The most obvious benefit of ClearCorrect braces is the cosmetic advantage. The liners are thin plastic, which makes them difficult to see. Unless someone is looking closely, it looks like you have a bright and brace-free smile.
The other benefit to ClearCorrect is that the liners don't tend to cause as many mouth sores. The brackets on traditional braces can cut the inside of your mouth, leading to painful canker sores. ClearCorrect has fewer rough edges, so this isn't as frequent of a problem.
Can I Get the Same Benefits from Invisalign?
Many people hear about ClearCorrect and they notice that it sounds much like Invisalign braces. However, there are unique advantages that ClearCorrect has over Invisalign.
ClearCorrect uses thinner liners than Invisalign. This makes the liners more discreet. It makes them more comfortable and easier to speak with as well because they're more flexible.
ClearCorrect also has the advantage of being less expensive than Invisalign. While clear plastic liners will typically be more expensive than traditional braces because they use more materials, ClearCorrect is more affordable.
How Can I Start Using ClearCorrect Invisible Aligners for Myself?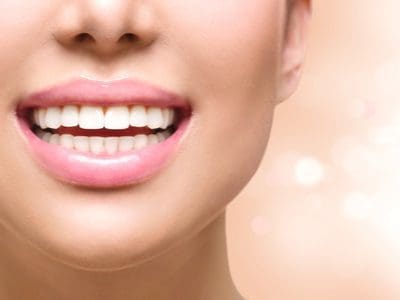 If you're ready to get the smile you've always wanted, the first step is a consultation. When you visit our orthodontists, we'll be able to examine your bite and determine if ClearCorrect Invisible aligners are a good option for you.
If you're a candidate, we'll begin by taking scans and molds of your teeth before designing a treatment program. As soon as your liners arrive, you'll be ready to start moving toward a better smile.
To kick off the process, schedule an orthodontic consultation today and Meet Dr. Paul Feldman.
Suburban Essex Dental is located in West Orange, NJ, in Essex County. For the past eight years, New Jersey Monthly has voted Dr. Feldman one of the top dentists in the state.
Your Health and Safety Is Our Top Priority
Due to the current COVID-19 pandemic, we have taken progressive measures and put in place the necessary protocols to keep our staff and patients safe. We have installed The Jade Air Purifier System to provide Surgically Clean Air.
We have also set up Online Virtual Consultations. Chat now with our online dentist.
Dr. Paul Feldman and our entire staff is looking forward to helping you!