How to Teach Kids Good Teeth Cleaning Habits
Most parents will tell you they have to tell their children to clean their teeth every morning and evening, sometimes several times before they actually do it. Let's look at some ways to motivate kids to happily clean their pearly whites without being asked over and over again.
It's Never too Early to Start
Start teaching your kids as young as possible how to clean their teeth. Many dentists will advise parents to begin teeth cleaning lessons as soon as the first tooth appears. As a general rule, it's the right time. However, there's no harm in starting even earlier with an infant toothbrush. Kids love to mimic people, so being silly in front of the mirror after mealtime can be the beginning of educating them to brush.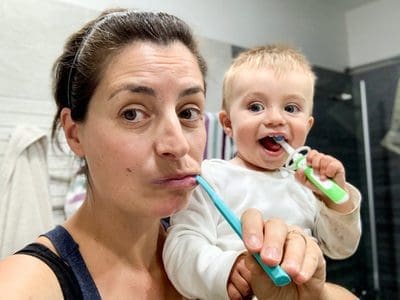 Make it Fun
To continue to teach kids good teeth cleaning habits purchase fancy toothbrushes with superhero heads and other colorful characters on the ends. Toothpaste also comes in an array of themes for girls and boys, with Minions and Superman flavors being popular for toddlers and young kids.
Explain Why they Should Brush their Teeth
Make sure the kids know why they have to brush their teeth. Explain in simple terms about cavities, plaque, and baby and adult teeth. Let them count your teeth and tell them how many teeth they will have when they grow up. When they know the reason for brushing their teeth and gums they will hopefully be more agreeable. Show them how to use dental floss and mouth wash from a young age too.
Make Regular Appointments at the Dentist
Visit the dentist at an early age too. Understandably, many young children are apprehensive or scared the first time they visit the dentist. Even if they just sit in the chair and talk to the dentist the first trip, it's fine. Don't push or pressure them. If you force them to have dental treatment too early they will develop a fear that can be carried into adulthood.
The Tooth Fairy is Coming Tonight
The tooth fairy is likely one of the earliest stories you remember from childhood. It's a charming fable with a great purpose. It is motivating for kids to brush when they believe the tooth fairy only leaves money for quality teeth without cavities. She pays well these days too. Let them believe in the tooth fairy for as long as possible. Usually, they figure it out by themselves, about 2 minutes after they find out Santa isn't real.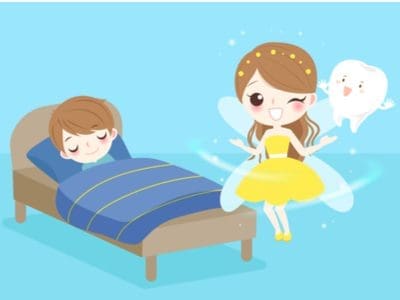 Encourage Your Kids Good Teeth Cleaning Habits
We are lucky these days that dental technology has advanced so far. It's important for parents to encourage the little ones to brush and floss consistently. Hopefully, most won't have to experience any invasive dental work at all, or at least until they are adults and the old wisdom teeth demand some attention.
Are you looking for a dentist for your child? Contact Dr. Paul Feldman at Suburban Essex Dental. He is a pediatric dentist in West Orange, New Jersey, in Essex County. Dr. Paul Feldman has been rated "NJ Monthly Top Dentists" for 8 years in a row and is still in the running.
We hope these five tips have helped you in your quest to learn how to teach kids good teeth cleaning habits.
Also, take a look at our recommended dental products. and our extensive number of dental blog articles related to dentistry. We are sure there will be something of interest to you from regular cleaning, home dental care, dental restoration, cosmetic dentistry, tooth loss and so much more.