Living in or Near Short Hills and looking for a Top-Rated NJ Dentist
Dental health is often neglected by many, however, regular checkups are vital to staying well. Good oral health supports your general health and helps to avoid various medical disorders from developing.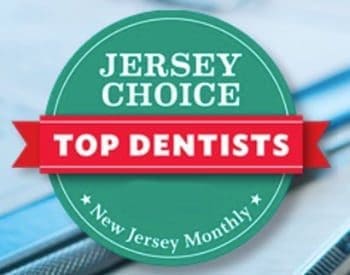 Suburban Essex Dental is the Short Hills NJ dentist of choice by many. Dr. Paul Feldman has been consistently voted a New Jersey's Choice Top-Dentist since 2012 and continues to go strong year after year.
Take a look at a few of our dental services below. If you do not see what you are looking for, browse our complete website and take a look at our blog to see all of our informational articles.
Short Hills NJ Dental Services
Suburban Essex Dental has proudly served the dental health needs of our community for over 70 years. The original founder passed the business down to his son, Dr. Paul R. Feldman, who's continued the Essex legacy of providing expert comprehensive dental care. No matter your dental health needs, you're in the right place.
Tooth Whitening
Our Teeth Whitening Services can help your smile shine brightly in no time. We've designed our own specialized, in-house tooth whitening kit that we customize to fit the shape of your smile. They're a safe, effective way to regain your confidence and restore the beauty of your smile.
ClearCorrect Aligners
If your teeth are crooked or misaligned, we offer ClearCorrect Aligner services to help straighten them. Contrary to complicated, easily-noticed metal braces, ClearCorrect is simple and subtle. Transparent molds apply slight, gentle pressure to your teeth and help correct their alignment.
Preventative Dentistry
The key to maintaining the health of your teeth is scheduling regular check-ins and cleaning sessions. Our preventative dentistry can help to nip any potential problems, helping you keep your teeth healthy and beautiful throughout your life.
Restorative Dentistry
When your teeth have suffered severe damage, our Restorative Dentistry services can fix them. Sometimes, restorative dentistry amounts to repairing a single damaged and decaying tooth. In other cases, it might entail the comprehensive repair of many teeth. In either case, this Short Hills, NJ dentist is ready and able to help.
Dental Implants
When there's no saving a tooth, we can replace it with our Dental Implant services. Thanks to our state-of-the-art 3D imaging tech, they're realistic and comfortable. Compared to traditional dental implants, our modern services are much better.
TMJ Therapy
Temporomandibular joint disorder (TMJ) is a catch-all disorder that encompasses many different jaw problems. When the muscles and joints that enable your jaw to move hurt, it's likely you have a TMJ condition. Our TMJ Therapy will help relieve pain in the short term and correct the dysfunction in the long term.
Oral Surgery
Suburban Essex Dental is an advanced dental office that not only provides general and family dentistry services, but also offers technically advanced oral surgery services. Tooth extractions, and bone grafting to name a few.
Short Hills, NJ Dentist
Suburban Essex Dental offers the aforementioned services, as well as many more that you might need to maintain good oral health. These include, but are not limited to:
Whether you need comprehensive dental reconstruction or a simple tooth whitening session, choose the best Short Hills NJ Dentist. Give us a call today to schedule a routine check-in or a special dental service.
We also offer Online Virtual Dental Consultations.
Looking forward to setting up your next dental consultation, and having you join our long list of happy patients and be your new Millburn, Short Hills NJ Dentist of choice.